Scarborough Driving School & Instructors
You can expect a high level of professionalism and dedication from Scarborough Driving School (Millennium Driving School). Our fully qualified driving instructors will take care of your needs to ensure you are quickly familiar with the current driving rules as well as regulations in the Scarborough area. Rest assured all of our learner drivers receive the very best G1 driving test training and G2 driving test training, from enthusiastic instructors. A driving instructor Scarborough will listen carefully to your needs to set you on the right path in achieving your goal of getting an Ontario driver's license. Learning the skills of driving in a safe and comfortable way is one of our top priorities. How about finding out more regarding a Ministry approved driving school beginner's course to set you on the road to success? Our desire here at Scarborough Driving School (Millennium Driving School) is to make you eligible to take your road test sooner rather than later which will also be of assistance when it comes to saving money on future car insurance premiums. Spend some time browsing our website to see exactly what is involved regarding a G license driving course, G2 road test and MTO G2 road test. Many of our driving instructors have years of experience behind them. They deliver a defensive driving course, in-car lessons and take you through online practice written tests. Of course our quality driving school teachers will let you know what to expect on the driving test itself so you are fully prepared when the big day arrives. An excellence of service is what Scarborough Driving School (Millennium Driving School)is all about. We also pride ourselves on offering learners an extensive range of driving tips ranging from keeping calm when out on the road, being attentive, confident and understanding driving instructions. If you're worried about driving on the highway we can help.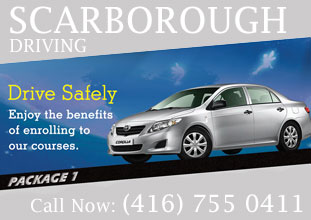 We consider ourselves to be the top driving school Scarborough (Millennium Driving School). Check out the many online testimonials from satisfied clients who have been more than happy with our services and driver instructor tuition. We will do everything possible to meet your expectations by offering cost-effective driving lessons Scarborough. Benefit from an educational environment in our driving school Scarborough classrooms and in-car driving lessons that are designed to be informative and enjoyable. Have a look at our cheap driving school Scarborough packages to see which one suits your budget.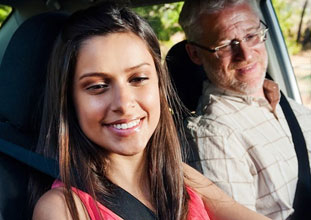 Courses are available on a weekly basis and driving classes in Scarborough include a free pick up to and from home service. A Scarborough driving instructor will teach you evasive maneuvers, skid control, braking techniques along with defensive driving so you are fully prepared when it comes to taking your test. Our MTO approved Millennium Driving School instructors all have the necessary driving training certificates to ensure you receive a professional service. Save money by checking out special deals and offers that are available from time to time online.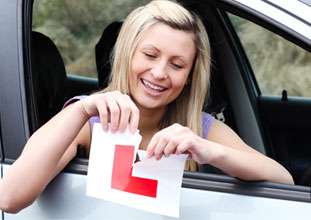 We provide special lessons for driving on highways which you may need to do in the future when driving to and from work or visiting friends and family. Our driving school offers top of the range defensive driving techniques, ideal for novice drivers of all ages. It's extremely important for all learner drivers to be fully aware of emergency maneuvers, winter driving and freeway driving including techniques to prevent any type of collision. With this in mind, don't hesitate to get in touch with our friendly online driving school advisers who will be more than happy to arrange a series of lessons.
An excellent and thorough experience. The instructor I had was very kind, knowledgeable and patient, carefully providing clear instructions to improve my driving weaknesses and overall hesitation. The instruction times are flexible and the instructor consistently ensures that this time is used for productive learning. I would recommend this school for any person, regardless of driving experience, as the school is effectively able to adapt to your needs
Ansar Butt